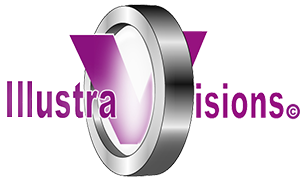 LET US ILLUSTRATE YOUR VISIONS
Laser Scanning and Matterport® 3D Virtual Tours
We specialize in immersive content for communication and documentation.
How can we help?
For architects working with Revit and other CAD programs, as-built measurements can now be digitally captured with LiDar scanners to create traceable accurate point clouds like e57, .rcp file formats. With an easily shared Matterport Virtual Tour link, you can communicate with anyone, no matter their savvy. IllustraVisions has the capabilities to create both.
For showroom managers and marketing teams, our virtual tours provide rich and immersive environments for displaying your products and services to potential clients with layers of information and functionality. IllustraVisions has experience.
For residential or commercial realtors, property managers and rental property owners, our virtual tours let your potential buyers and prospective tenants assess your spaces before ever setting foot on the property. Weed out the "tire-kickers" from the serious bidders and get more eyes on your properties from anywhere in the world with a single click. We can provide fast turn-around floorplans for any type of spaces.
For managers of hospitals, research or other facilities, what better way is there to recruit post-doctoral candidates from an international community, promote services, and keep everyone and everything safe and sterile? In person tours pose significant challenges in this day and age. Virtual tours can also be hosted in multiple languages to fit the needs of the facility. All tours are custom to your needs.
The Leica BLK360 uses LiDAR or Laser technology to accurately measure in 3 dimensions as well as to provide photographic and thermal information. Accuracy in your typical home or commercial setting is to ¼" (or better) tolerances. Architects can use our point clouds in most CAD applications.

Virtual Tours are the best tools to immerse someone in your space remotely. Let people virtually explore your home for sale, commercial space, gallery, retail store or rental, or other spaces with a click or a finger swipe. Simple, fast, easy, affordable!