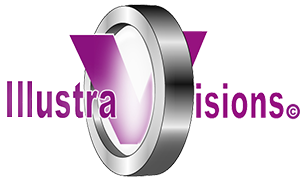 LET US ILLUSTRATE YOUR VISIONS
Laser Scanning, Matterport® 3D Virtual Tours, and Video
We specialize in immersive content for communication.
How can we help you?
If you're an architect needing a fast, accurate and more complete way to capture as-built measurements, and you could use a better communication tool to jump-start the design team — with ONE scan, we can provide you with both.
If you're a showroom manager, or you're on a marketing team, our virtual tours and videos can provide rich and immersive environments for displaying your products and services to potential clients.
If you are a residential or commercial realtor, or if you own rental property, our virtual tours let your potential clients and prospective tenants assess your spaces before ever setting foot on the property. Weed out the "tire-kickers" from the serious bidders and get more eyes on your properties from anywhere in the world with a single click.
If you manage a research or medical facility and want to recruit post-doctoral candidates, promote your services, or showcase your facility during virtual conferences, IllustraVisions can help.
The Leica BLK360 uses LiDAR or Laser technology to accurately measure in 3 dimensions as well as to provide photographic and thermal information. Accuracy in your typical home or commercial setting is to ¼" (or better) tolerances. Architects can use our point clouds in most CAD applications.

Virtual Tours are the best tools to immerse someone in your space remotely. Let people virtually explore your home for sale, commercial space, gallery, retail store or rental, or other spaces with a click or a finger swipe. Simple, fast, easy, affordable!

We can animate your logo, create a video teaser or a commercial for your business. We can create "how-to" videos for your website or a myriad of other visuals. We know that small businesses have tight budgets, and we offer reasonable, competitive prices!