Leica BLK360 Point Cloud in ReCap Pro
Most laser scanning projects are confidential, but here is an example of a Leica BLK360 point cloud in ReCap Pro.
For those working in Revit and other Autodesk products, ReCap and ReCap Pro are great tools to examine a point cloud for structure, visualization, and dimensions.
Floor-to-floor heights are a snap, set-ups, or the "mirror ball" 360 photos make it easy to visualize the point cloud, and you can easily travel through the point cloud from scan locations as well as measure in the "True-View" mode.
When capturing BLK360 scans with the Cyclone Field application, infrared imagery is captured along with the photo and 3D data.
Once the set-ups are downloaded into the Desktop Application, Cyclone Register 3D (BLK Edition) you can examine the temperatures more closely.
The point clouds taken into CAD applications provide a wealth of information as an underlay or attachment.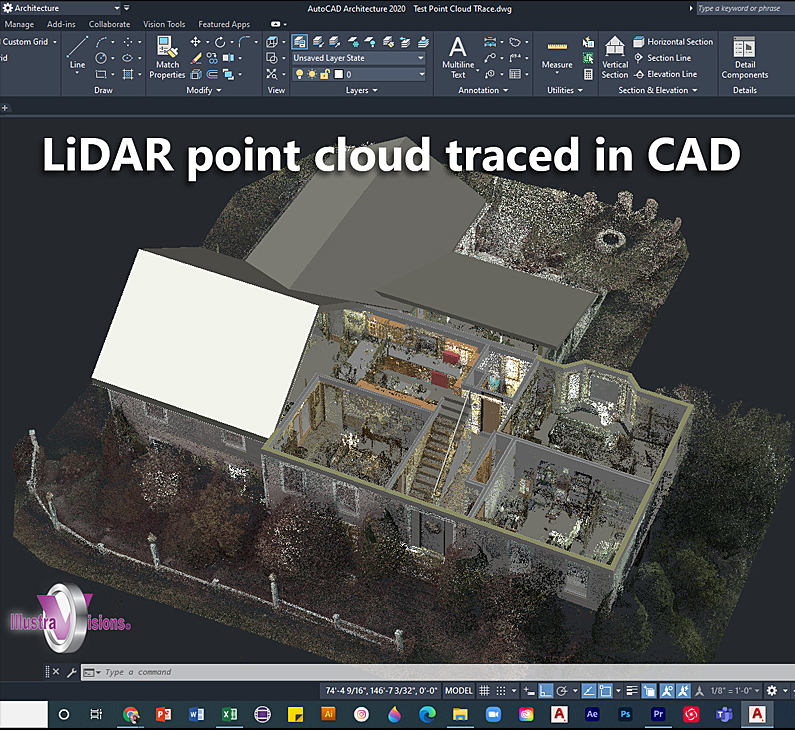 Let IllustraVisions provide you with the data you need to jump start your projects!